SURRY MEDICAL MINISTRIES CLINIC
Providing Free Primary Healthcare
TO QUALIFIED PATIENTS SINCE 1993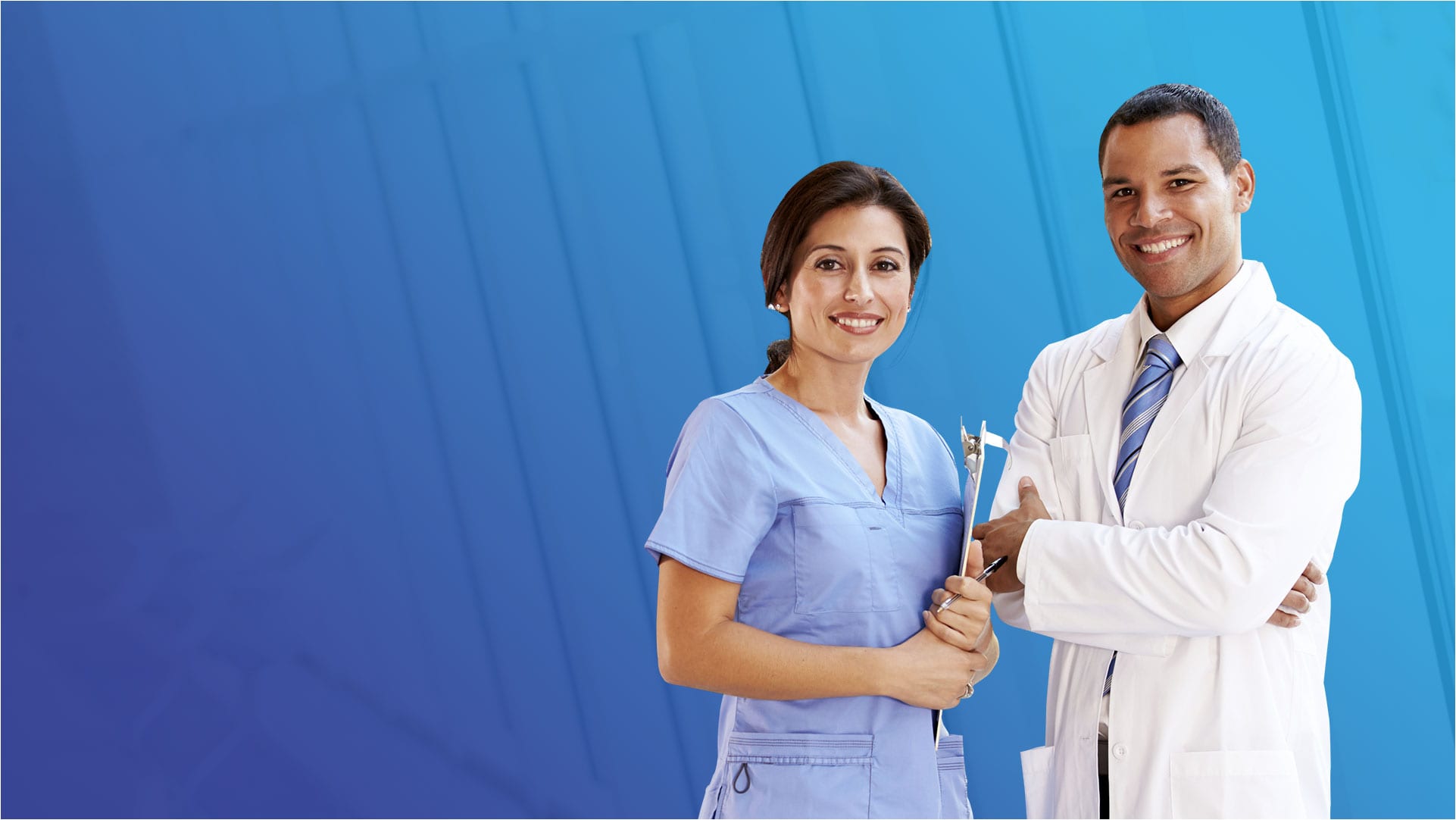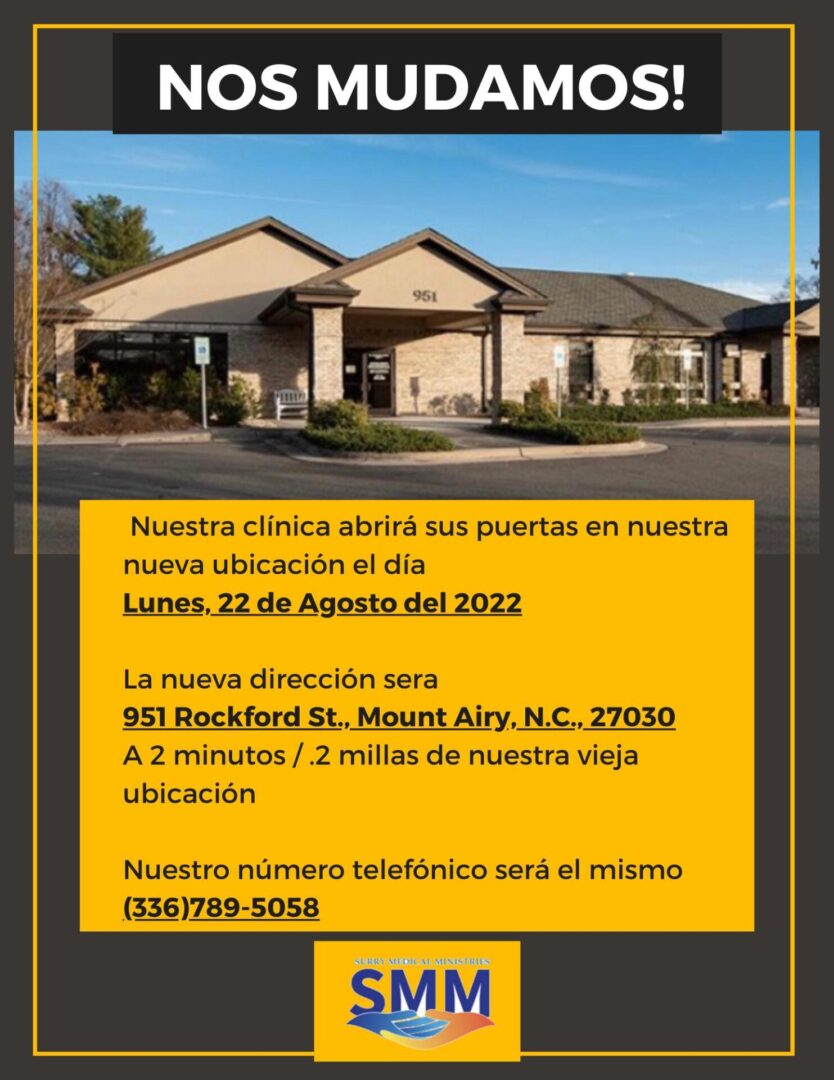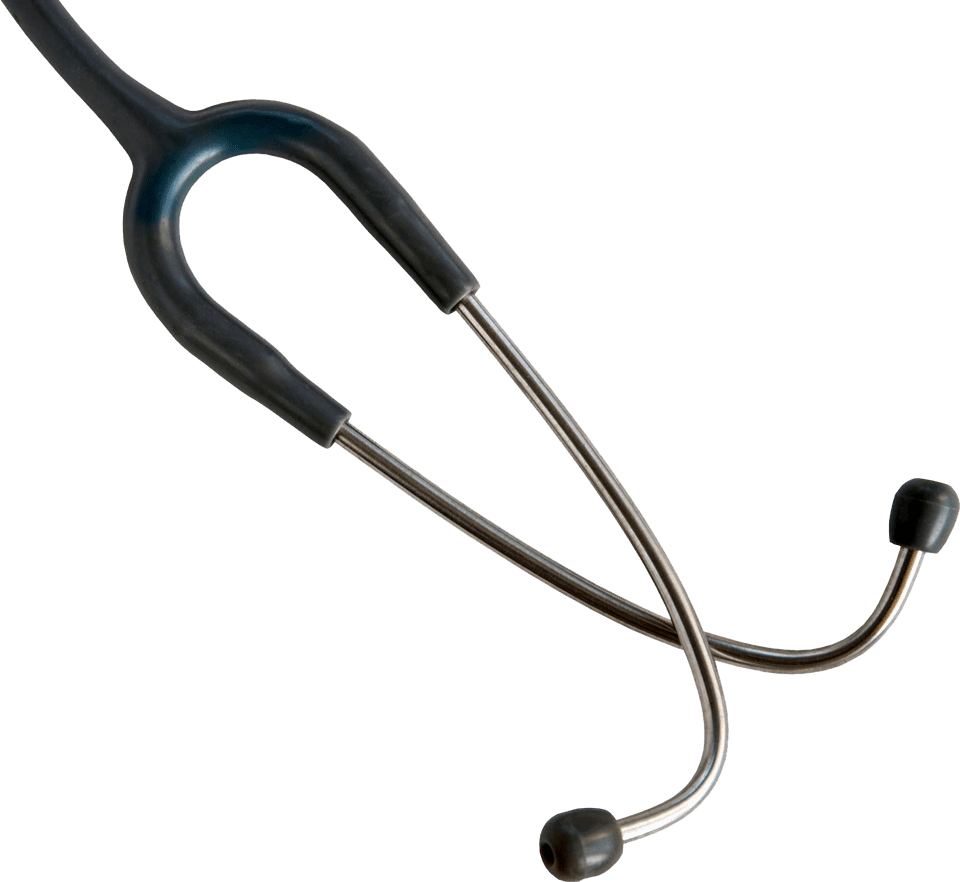 SURRY MEDICAL MINISTRIES CLINIC
Surry Medical Ministries Clinic is a 501c3 non-profit, community-based and community-supported primary care health clinic largely staffed by local volunteers. Our clinic serves patients who do not have any health insurance nor the ability to pay. Our medical providers handle all care levels, from acute illnesses such as sore throats to chronic illnesses, like diabetes, COPD and heart disease.
Our clinic provides in-house services, including pharmacy, specialized diabetes care, physical therapy, and emergency dental services to enable assisting patients to reach full health potential. Other services are managed through partnership agreements with various providers in our area.
 If you live in the greater Surry County area, see zip codes below under Eligibility, fees for referred services are included in all charity care partnership agreements.  
If you live outside of these zip code areas, Surry Medical Ministries will provide access to sliding scale payment plans based on family size and household income for any recommended essential service.
•   Surry Medical Ministries Clinic focuses on equal access to healthcare for all persons. Our clinic provides primary care services to everyone without regard to race, color, religion, gender, gender expression, national origin, disability, marital status, sexual orientation, military status, or the ability to pay.
•    Persons with no health insurance including: no Medicaid, Medicare, or Veterans Administration health benefits coverage.Household income 200% FPL or less
What is Household Income?
It is all financial support a person or each family member receives each month to help pay bills and pay for what the person or family need. This support could be: paychecks, money paid in cash for working, Social Security, Veterans Benefits, Widow's Benefits, Pensions, a spouse, child or partner's Disability Income, support for paying rent or utilities from another person or organization. Please ask Surry Medical Ministries staff if you have any questions. We are happy to help!
•   Essential Services Referrals Eligibility: all uninsured persons with 200% FPL income or below seeking treatment at Surry Medical Ministries will be provided care.
Out of clinic referrals - Patients with proof of residence in the Healthcare Partnership Service Area (listed below) are included in the associated Charity Care agreement for referral services.
•   NC – 27030, 27007, 27017, 27024, 27041, 28621, 27047, 28676, 27053, 28627, 28668, 28683, 27043, 27021, 27019, 27022, 27016, 27018, 27011, 28642
VA- 24317, 24053, 24171, 24333, 24328, 24343, 24351, 24352, 24381, 24133, 24120, 24325, 2407
Persons seeking care who do not live in these zip code areas will be provided payment plans based on household size and income for recommended essential service referrals.
Clinic Hours:
Monday 9:00 AM - 3:00 PM 
Tuesday 5:00 – 8:00 PM
Wednesday 9:00 AM - 3:00 PM
Thursday 9:00 AM – 3:00 PM

(336) 789-5058 – phones are monitored daily.
Calls received by 1 PM are returned by 5 PM the same day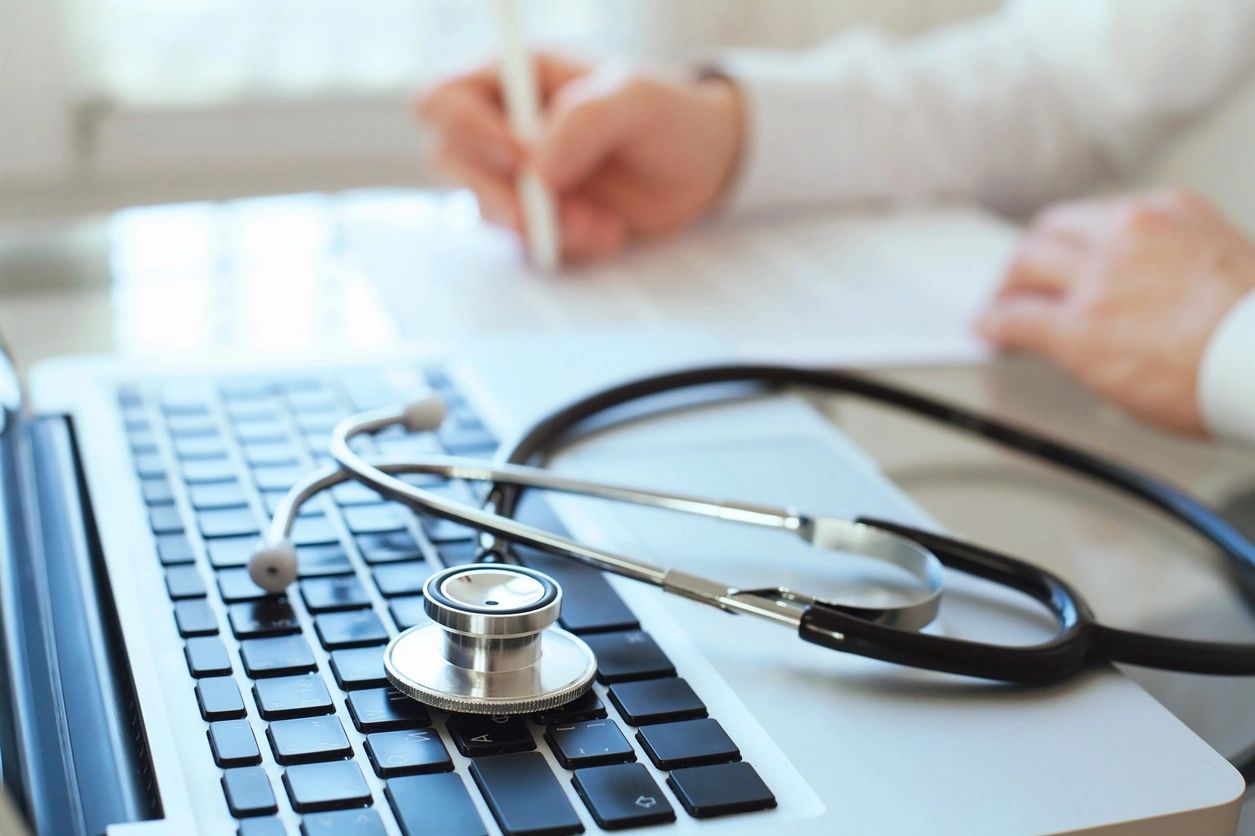 Medical Clinic and Pharmacy Hours:
Monday 9:00 AM- 3:00 PM
Tuesday 5:00 PM - 8:00 PM
Wednesday 9:00 AM - 3:00 PM
Thursday 9:00 AM - 3:00 PM
Located at: 951 Rockford Street, Mount Airy, NC 27030
Phone number: 336-789-5058 - phones are monitored daily
Calls received by 1 PM are returned the same day.
To increase access to quality healthcare to low-income, uninsured persons.
Our mission will be accomplished through an effort of intense giving from all sectors of the community; providing a place for any one to exercise their God-given right of social responsibility and in doing so, will create a healthier, happier more connected community.
SMM is guided by a volunteer Board of Directors who live in communities across our service area. Directors agree to make decisions in accordance to our founding mission and vision.